Upcoming events: Women in Marketing and Communications Meet-Ups Sydney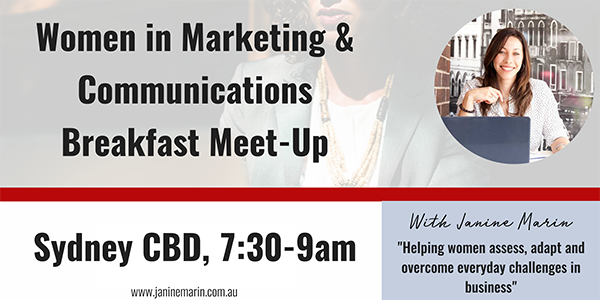 When you look back at 2017, did you end the year with the career that you wanted? Did you achieve that promotion, new job or senior position? Do you want your career (and life) to be the same in 2018 as it was in 2017?
If you answered 'hell no' to either or all of those questions then get your high-achieving butt to the women in marketing & communications breakfast event.
Join like-minded women working in marketing and communications for gourmet breakfast, ah-mazing inspiration, sisterhood support and upskilling sessions!
Research shows that successful CEOs reached the top because they sought out mentors along the way. In a survey of 1,250 top executives, two-thirds reported having a mentor and 29% of respondents out-earned their unmentored colleagues. They also reported being happier than those who did not have mentors.
Every month Janine hosts breakfast events exclusively for women in marketing and communications, so if you're in the public or private sector, work in social media, PR, communications, digital media, marketing, branding, events, content producer or copywriter – basically any job related to marketing or communications – come along to learn from some women who are where you want to be, teach others who want to be where you are and grow your career in 2018!
As you know, the marketing talent pool is crowded, technology is changing and senior roles can be a struggle to land. Each breakfast session will be a mixture of talking, eating and upskilling on topics such as:
marketing (CX, social media, data, content marketing, strategy etc)
mindset (confidence, imposter syndrome, assertiveness etc)
work tactics (how to negotiate, interview techniques, public speaking, personal brand etc)
These events are introvert friendly because I'm one, too!
Each event includes a full hot gourmet breakfast and great coffee (and tea).
Booking via Eventbrite: http://bit.ly/2BHLrYN
Transformation doesn't happen over night – research shows that the tipping point of change takes 6 months! So, if you're determined and committed to upgrade your career in marketing & communications join the members program: includes 12 months of events, webinars, networking, learning and more.
Members receive:
✓ MONTHLY BREAKFAST NETWORKING SERIES where you'll learn about key industry issues and trends and grow your network with like-minded women. Events in Sydney with Melbourne coming soon! (Value $500)
✓ 1 x CAREER STRATEGY SESSION PER QUARTER (90 min): We uncover what's the situation now and where you want to be. (Value $1,000)
✓ LEARNING HUB: You'll have access to your very own thriving hub full of articles, reports, e-books, videos, courses to accelerate your professional & personal growth. (Value $850)
✓ MONTHLY WEBINARS: 45-minute webinars with Janine Marin & guests. (Value $1,000)
✓ PRIVATE FACEBOOK GROUP: A supporting space where you can ask questions, meet and virtually mingle with like-minded women. (Value $1,000)
BONUS:
1 x book a month, chosen by me and designed for you
Some intuitive guidance – if you so wish!
No lock-in contract, cancel anytime.
Value over 12 months: $28,000
Investment: $4,200 upfront or $350 per month (+ gst)
Ready to sign up? Book a time to get started
What some have said:
"Janine is the perfect mentor and role model for any working woman. Having to deal with workplace barriers can filter through your psyche, you begin to question your abilities. Working with Janine will give you that instant boost and motivation. Her professional manner, own life experiences, practical advice and workplace tips will give you the confidence to tackle challenges and take the next step in your career, something that has been simmering for some time.
I greatly appreciate Janine's advice and have put in place her practical strategies. If you are looking for a mentor or someone to guide you through the next stage of your career, I highly recommend you give Janine a call."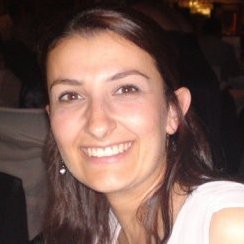 ~Helen
Mentee |Brand and PR practitioner
_______
"I value the expertise and knowledge from experiences Janine Marin has shared with me as a mentor. She has proven anecdotes and skills to deal with all career challenges for the working woman. From tips and tricks to complete duties and excel in the industry, to ideas on how to build confidence and achieve work-based goals. I would highly recommend Janine's services to any working woman."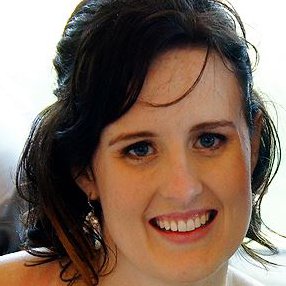 ~ Morgan
Mentee | Communications and Marketing Officer
_______
"My first 10 minutes with Janine was so inspiring. Her coaching skills and expertise in the marketing world were ingenious! I highly recommend her services to budding young female entrepreneurs, you won't be disappointed!"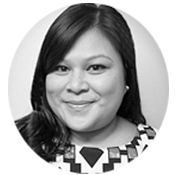 ~ Gennia,
Mentee | Entrepreneur
_______
"I recently had the pleasure of being coached by Janine. She is one talented individual – motivated, intuitive, and highly personable. My productivity went through the roof working with her – she has an innate ability to cut to the chase and keep you accountable, without feeling like it is "just one more thing" on your to do list. I highly recommend Janine and look forward to working with her again in the future."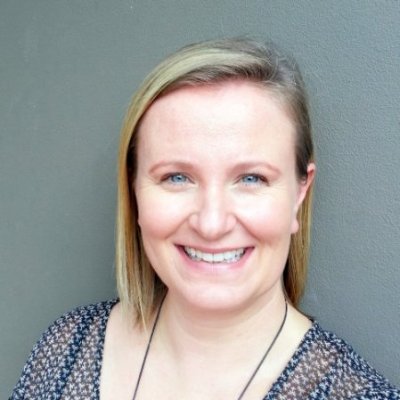 ~ Lea,
Mentee | Entrepreneur