LinkedIn is the biggest social media website for professionals, boasting 400 million members in 200 countries. The news that Microsoft purchased LinkedIn for $26.2 billion –  the largest acquisition in Microsoft's history – has sparked a lot of curiosity about how Microsoft will shape the future of LinkedIn.
According to the official statement:
Microsoft will acquire LinkedIn for $196 per share, valuing the transaction at $26.2 billion
LinkedIn will continue to act "independently," retaining its distinct brand and culture
Jeff Weiner will remain CEO of LinkedIn and report to Microsoft CEO Satya Nadella
The transaction is expected to close by the end of the year
Looking at Microsoft's suite of products and reading the emerging speculation about LinkedIn's fate has got me thinking about how LinkedIn could evolve, and what I'd love to see LinkedIn do.
Here are my predictions

Changes to LinkedIn subscriptions:
they will change their existing four premium product offerings to include Microsoft products such as OneDrive, which offers cloud storage, and Windows 10. It would be great to be able to save LinkedIn articles that save automatically to your OneDrive… a bit like Pocket and Feedly blended together.
LinkedIn will be a recruiter's CRM power tool:
Currently, 97% of all HR and staffing professionals are using LinkedIn in their recruiting efforts and 89% of recruiters have filled one or more positions using LinkedIn.
However, there have been concerns that "LinkedIn has actually destroyed the efficiency of the recruiting function, making it more difficult to connect with qualified talent"because it lacks the personal connection. What we could see is LinkedIn becoming more personal by integrating Microsoft's Dynamic CRM, so recruiters can see more about their prospects and the conversations that are taking place about their industry.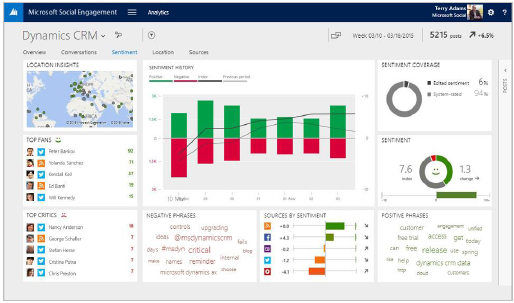 Microsoft Office Proficiency badges: 
I hate Excel. There, I said it, and I know I'm not alone considering 6 of the top 25 most popular Lynda.com courses are related to Microsoft products. Which brings me to my prediction that the learning platform Lynda.com (which LinkedIn own) will be deeply embedded into Microsoft's Office products and our skill level for Excel, for example, will be shown on our personal LinkedIn profiles.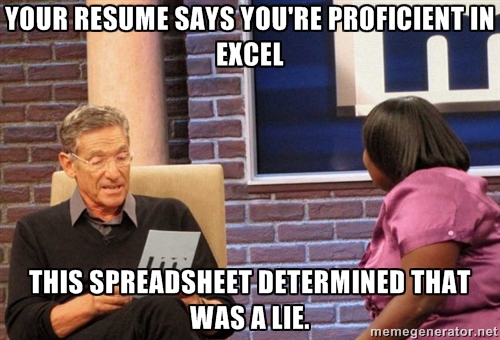 LinkedIn newsfeed will become a personalised experience:
Imagine your company is looking for a social media consultant. You've sent emails about this on Outlook. You open up LinkedIn and you find a list of consultants near you that fit your needs. Well, that scenario could be a reality. Microsoft CEO Satya Nadella explained in an email to employees the plan to integrate LinkedIn's network in Office 365 and Dynamics to enable new experiences like "a LinkedIn newsfeed that serves up articles based on the project you are working on and Office suggesting an expert to connect with via LinkedIn to help with a task you're trying to complete."
LinkedIn groups could be replaced by Yammer:
LinkedIn groups are extremely valuable to build quality connections and learn from industry experts. The problem I see with groups is that the platform is rigid and not open to fluid engagement. That could change if Microsoft integrates their social enterprise software Yammer into LinkedIn groups. We could see conversation threads much easier, we can have conversations within conversations and it could be big competition to the much-anticipated Facebook at Work.
LinkedIn is my favourite network, so I'm excited to see what will happen – let's hope it gets better from here.
Do you have any predictions to share?
NEW ONLINE COURSE:
Social Media 101 for Councillors
Are you a Local Government elected member keen to improve your social media presence?
Leave your email to get early bird prices and the latest course information
Thank you for your interest - keep an eye out for the discount code for early bird pricing and further course information.