LinkedIn and resume writing for professionals, jobseekers & executives
Did you know less than 30% of women said "I feel confident and positive about my job search" and 24% of women lack confidence to highlight things they've done well.
A job interview is like going on your first date – you want to feel good, look good and have a positive mindset so that after the date, you are the one to decide whether it's worth pursuing (and not the other way around!). And here's the hard truth: it is within your control to find a job that suits your goals, lifestyle and personality.
How close are you to landing your dream job?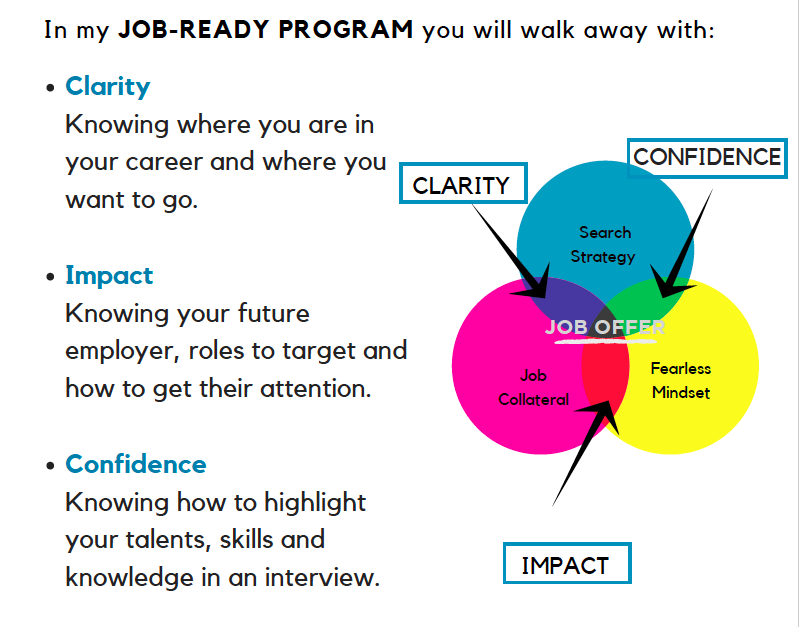 As a branding expert, Janine knows that your personal brand can be the catalyst for skyrocketing to the top - or the deadweight keeping you trapped on the ground floor. She'll teach you how to cultivate a powerful brand and position yourself as a highly valuable asset to any business.
We all deserve to be paid fairly for what we do, but many of us would rather turn up to work naked than ask for a raise! If your salary doesn't reflect your skills and commitment, Janine will show you exactly how to ask for what you're worth - and get it.
Dream of become a recognised leader in your field? Janine will share with you the influence-building strategies she used to go from introvert to international keynote speaker.
Want more information?
Leave your details below to receive the full program brochure