Social media training for government: Facebook & Instagram Master Class
Social media training for communication officers, community engagement officers, customer service professionals and social media practitioners in government.
Sydney, 8 March 2018
Increase your Department's social media presence, productivity and progress
With more and more government departments using social media to communicate and engage with constituents it's a challenge to keep up with the latest trends as social media is changing all the time. If you're in government and use social media to engage your communities you'll no-doubt have come across one or all of these challenges:
Is this you?
✓ You are a one-man/woman band, responsible for all the social media and you don't have the time or capacity to do it all.
✓ Social media was 'dumped on your lap' and now you have to worry about doing that on top of your other job duties.
✓ The social media updates are changing all the time that it becomes overwhelming - you want someone to tell you the news/updates that you should know.
✓ You are scared of falling behind. You want to make your Department look good online and you have all these great ideas....just need management to come onboard!
Did you nod to one or all of them?
I know first-hand your struggles AND opportunities because I've worked in Government and I am the lead social media trainer for Local Government NSW. Not only that, I've spoken at the biggest social media in Government event in the United States sharing ideas, strategies and insights to make your department's social presence stick.
The key to increasing your Department's social media presence, productivity and progress is upskilling staff - AKA YOU! 
Developing your social media skills will not only double your community engagement, but also reduce your need to outsource thus saving your Department money (which, let's be honest is super important in Government!).
The social innovation that organisations need isn't bought – it's cultivated through developing your staff in social media. These benefits are not just for tomorrow but for the long-term – making your agency standout to the people that matter most – your community.
~ Janine Marin
SOCIAL MEDIA FOR GOVERNMENT FULL DAY TRAINING
This full day training will give you the confidence to connect with your communities in strategic and innovative ways – making you and your Department standout from the pack.
Duration:  9:00am-4:30pm, 15 February 2018
Where: Parramatta Training College (Free shuttle from the Train station)
Limited to: 10 Participants
You will learn how to:
Improve your digital communication efforts with social media marketing whether you're an experienced pro or brand new to social media.
Connect social media strategies to the goals and mission of your department.
Develop a communication plan that leverages strategic social media marketing.
Create content that sticks with your community and improves your Department's visibility.
Decide on the best social media platform for you and how often you should post.
Respond to negative comments in a risk-free way.
How to evaluate the success of your social media marketing and how to report this to your Leadership Team.
Strictly limited to 10 people to provide 1:1 time with each attendee.
You receive:
Access to the social media in Government Facebook group to continue learning and build your industry contacts. (Valued at $2,000)
A copy of Gary Vanyerchuck's social media book to have on hand (valued at $50.00)
60 min 1:1 session with Janine via Phone or Skype (valued at $1,500)
Access to webinars (Value $1,000)
Morning tea, lunch and afternoon tea provided (valued at $1,00)
Full Day training investment: $550 + gst 
Download the Social Media for Government Training brochure
About Janine
To quote Eric Qualman, "We don't have a choice on whether we do social media, the question is how well we do it".
As a speaker, mentor and trainer, Janine works with Government, NFPs, small and medium businesses and executives to help them improve their communication and social media, so they have a leading edge with communicating and connecting with their customers and stakeholders. Janine has worked with more than eight government departments and was invited to speak at the biggest social media in government conference in the USA (GSMCON)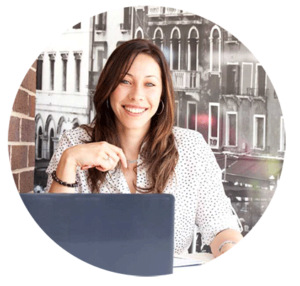 Janine helps businesses and executives by:
- Leveraging the power of social media to enhance their personal brand and increase their influence.
- Reviewing and developing social media strategies, plans and processes that connect, retain and engage audiences.
- 1:1 and group training helping social media practitioners hone their craft confidently.
- Developing e-learning modules and guidelines on acceptable social media use for government, corporate and SMEs.
Janine is also passionate about helping women smash the glass ceiling and through her 'Level Up' program helps women increase their influence, confidence and leadership at work.
What some have said:
"Janine's training is second to none. Her expertise and experience in the field was extremely valuable and meant that she was able to assist with problems I didn't even realise I had. She is enthusiastic about all things social media and that comes across in her training. She goes above and beyond and has sparked a huge interest in social media across our Council that was lacking before."
~ Taylor,
 Shellharbour City Council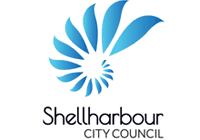 "I thoroughly enjoyed your workshop, and even though I am still a novice I now understand what I should be aiming to be involved in."
~ Councillor,
Woollahra City Council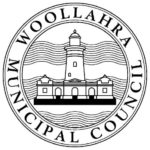 "Great workshop Janine. I learnt a great deal. Your knowledge of the subject is exceptional. Thank you!
~ Mark Brandson
Fairfield City Council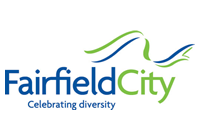 Download the Social Media for Government Training brochure