Ready to tell powerful stories with video?
Leveraging video storytelling is a powerful strategy to promote and grow your government department's brand and connect with your community online.
The secret to compelling content? A powerful idea, authentically delivered. And that's where video comes in. Gone are the days when your audience expects highly-produced videos online. Today, videos are social, more interactive, less elaborate and quickly delivered.
In this half-day or full-day practical workshop you will learn the technical skills to shoot, edit and publish videos straight from your phone, ensuring future content is captured rather than it being a missed opportunity to engage with your community.
The full-day workshop includes a strategic component to publishing and evaluating your video success on social media.
Did you know?

Video promoted on social media generates 1200% more shares than text and images combined.

Facebook videos receive 135% more organic reach on average than a Facebook photo. 
Video storytelling & strategy training:
Examples of government agencies producing engaging video
Shooting techniques to achieve the best quality video
How to get the best light, framing and sound
Adding titles, lower thirds, colour adjustments, transitions and music
Exporting the final video in the best format for different mediums
Presenting and interviewing techniques
A strategy and content plan to publish your videos for maximum impact
Video tools and apps
Added value
Video producing essentials kit – everything you need to create quality videos
(value $800)
Video templates (value $1,500)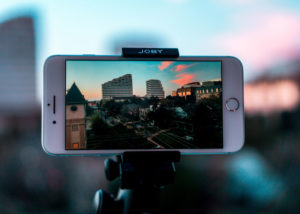 Contact Janine for more information